Comfort and peace of mind, without breaking the bank
Welcome to Villa Panorama
At the summer of 1988, Panagiotis and Chrisoula Katseas, endearingly called "papa" and "mama" by our guests, finished the construction of their brand-new hotel, Villa Panorama and got to work with Dutch people visiting Greece. Their ideals were: providing visitors a place to say where all the comforts were present but none of the bloat, and absolutely none of the extraordinary costs associated with it.
More than thirty years, two major renovations and two generations later, we continue to apply that philosophy, and have hundreds of satisfied clients to vouch for us. We're still a small, family-ran hotel, and we still strive to keep all the comforts present but none of the bloat.
The hotel is arranged on three separate buildings around our pool, each consisting of two floors. On the ground floor, apart from the reception and five boutique-style mini-apartments, there's a sunbathing lounge where you can feel welcome to enjoy your drinks and read a book or surf the web.
Each apartment is outfitted with everything you'd require for a pleasant stay. Our staff is always there to help you with everything you need, be it an item missing from your room or the exact directions the best secret beaches around the area.
With 11 different types of rooms, we've got you covered
Our Rooms
Are you a couple looking for a cozy mini-double room with a direct view of the mountains and sea? Perhaps a family of four, who would rather keep an eye on the kids, right from the comfort of your balcony whilst sipping iced tea? No matter what you're after, with 11 different room types we've got you covered.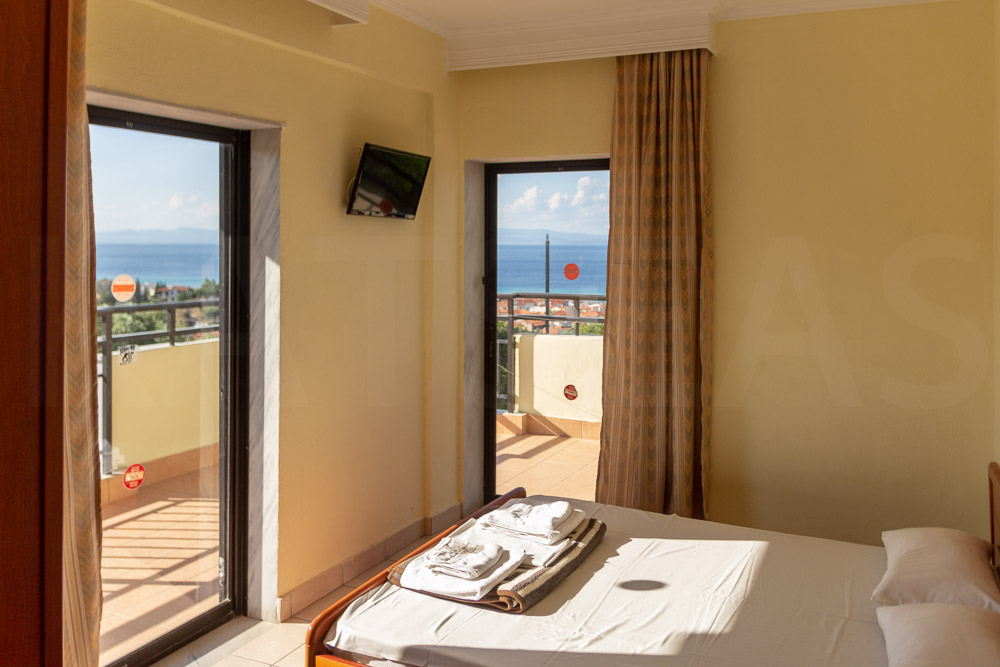 History of the area
Kassandra's history begins in antiquity. Then, known as Pallene, was the site of numerous towns: Sane, Mende, Scione, Therambos, Aege, Neapolis, Aphytis, which were either wholly or partly colonies from Eretria…
Amazing nature to explore
The area around Villa Panorama, known as the Anastasitiko forest, is full of century-old pine trees. No more than 4 km. away lies Mavrobara lake, a place of rare beauty and with major ecological importance and a monument of nature since 1998.
There's a multitude of hiking paths to explore, from the closed loop to Mavrobara (8 km., rated easy) to a mountainous walk all the way to Nea Skioni (15 km., rated medium). Most are accessible with mountain bike or dirt bike too!
If you'd rather take it easy, there's beach roads to follow to nearby Kriopigi (4 km.), Chanioti (4 km.) or Pefkochori (9 km.).
---
We're here to help!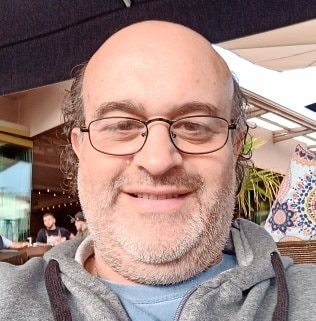 Spiros Katseas
manager, reservations
One half of the managerial team, has great knowledge of surrounding area!
Savvas Katseas
Manager, technical
The other half of the managerial team, makes sure everything is in order.
Inna Antaranian-Katsea
Organization / cleaning
Inna is always here to help if theres anything missing or amiss.